Better hearing and a better quality of life can be yours for many years with the help of the right hearing professional. At Evans Hearing Aid Center, we pride ourselves on developing long-term relationships with our clients. Relationships based on unsurpassed personal service that begins the first time you walk through our doors and continues long after your initial appointment.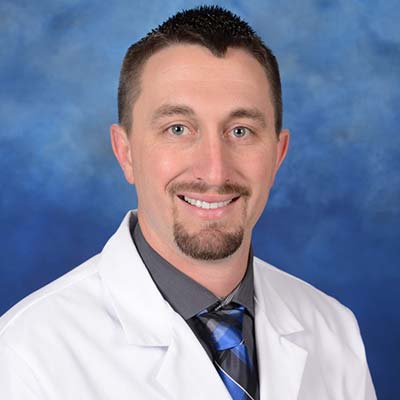 Kyle Blackburn, HIS
Hearing Instrument Specialist
Kyle Blackburn is the Hearing Instrument Specialist at Evans Hearing Aid Center. Kyle is a physically active guy originally from southwest Kansas. He grew up an athlete and participated in as many sports as his schedule would allow. He has lived in Enid since 2016 with his wife, Chantel. Kyle and Chantel have three beautiful girls. He is a fanatic for the Kansas State Wildcats and the Denver Broncos.
Kyle joined the Evans team in the Spring of 2016 as part of the Home Medical Equipment Department. This aided Kyle's passion for health and helping people. He then made a transition over to the hearing aid center in the Fall of 2017. Kyle is licensed to teach physical education and health in the state of Oklahoma. In his free time, he helps coach the Enid High School Wrestling team. Kyle enjoys the service of helping people and the constant improvement of technology within hearing aids. With a background in education, Kyle enjoys teaching his clients how the hearing aids can improve their quality of life in many ways.